"The Spotless Answer To Your House & Office Cleaning Needs!"
404 South 7th St.
Opelika, AL 36801
Auburn Head Office: 334-246-2230
4306 15th Ave STE B
Columbus, GA 31904
Columbus Office: 706-225-2545
Office Hours: Daily From 7:00 AM to 7:00 PM CST
Info@ExpertCleaningConcepts.com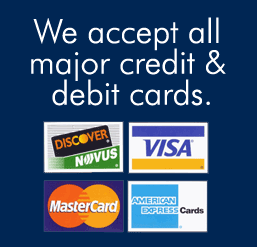 Deep Scrubs, Move In/Move Out Clean

,

Office, Airbnb, Frat/Sorority House & Post-Construction Cleaning - One Time or Recurring!
We're recently featured on TV:
EXPERT MAID.
EXPERT CLEANER SERVICES.
A better quality of life starts with a clean home.
Here's a tip. When hiring Maid Services, you can only get superior quality
professional housekeeping services from established licensed, bonded and
insured providers like us in the locality. With Expert Cleaning Concepts, you
are assured of commitment to a fully satisfying Maid Service, not only for
one time appointments but being there especially for your needs for the
long haul.
Unlike individuals or solo operated cleaning companies, we are not here to
offer temporary solutions to ongoing issues; we stick firmly to long term
dedication of reliability in being readily available to help you attain peace
of mind at home or in the office.
Don't waste your time with price gouging individuals or fly by night no
permanent address Maid Service operator, stick to dependable companies
like us who are fully backed with experience, credentials, knowledge, expertise
and the right tools to offer a wide variety of house cleaning services.
If you are looking for Maid Services in Auburn, AL, Columbus, GA or nearby cities within the surrounding communities of East Alabama and West Georgia, look only for The Experts. Don't hesitate to contact the locally owned and operated Expert Cleaning Concepts, Inc. Give us a call today.
Unbeatable Expert Maid/Expert Cleaner Service Pricing
Expert Cleaning Concepts, Inc. proudly offers industry leader quality of service at an affordable neighborly price. We believe in fair value for money pricing and the rewards of having a long-range business horizon. Thus through the years and still serving you better in many ways, ECC soars high and far without taking the price plunge.
With confidence, we hereby introduce briefly three of our bestselling service packages to meet the top to bottom house cleaning experience that you seek.
$145 for 3 Hours Customized Cleaning (Recurring Rate) - Point out the areas that need cleaning and we will take care of them within 3 hours. You may add other house chores as well as long as they reasonably fit within the time frame. 1 Cleaning Specialist for 3 hours or 2 Expert Maids/Expert Cleaners for 1.5 hours will be assigned.
~ First Visit Rate: $165
​
$215 For 5 Hours Customized Cleaning (Recurring Rate) - (5 Hour version of the package above) 1 Cleaning Specialist for 5 hours or 2 Expert Maids/Expert Cleaners for 2.5 hours will be assigned.
~ First Visit Rate: $235
​
$155 - 2 Expert Maids/Expert Cleaners For 2 Hours Customized Cleaning (Recurring Rate) - You'll get a total of four hours of house cleaning chores accomplished by 2 Expert Maids/Expert Cleaners in half the time. Make a brief list and order them in a way that the sections of higher priority should be attended first. You may also add other housecleaning tasks.
~ First Visit Rate: $190

Deep Scrub (Starts at $335) - Intensive top to bottom cleaning cleaning of all rooms, kitchen, bathroom and common sections plus three choices of the following Regular Add-ons below at no extra cost. 2 Expert Maids/Expert Cleaners will complete the job for at least 3.5 hours or more depending on square footage sizing of property or areas to be serviced.
1. Windowsills/Inside Windows
2. Fridge Cleaning Inside & Out
3. Oven Cleaning Inside & Out
4. Doors & Door Frames
5. Baseboards
6. Cabinets Inside & Out
7. Ceiling Fans Spic & Span