"The Spotless Answer To Your House & Office Cleaning Needs!"
404 South 7th St.
Opelika, AL 36801
Auburn Head Office: 334-246-2230
4306 15th Ave STE B
Columbus, GA 31904
Columbus Office: 706-225-2545
Office Hours: Daily From 7:00 AM to 7:00 PM CST
Info@ExpertCleaningConcepts.com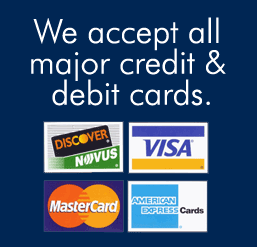 Deep Scrubs, Move In/Move Out Clean

,

Office, Airbnb, Frat/Sorority House & Post-Construction Cleaning - One Time or Recurring!
We're recently featured on TV:
Here's a list of some commonly asked questions for Expert Cleaning Concepts Inc. that customers may find very useful
when choosing our cleaning service.
How do I know that Expert Cleaning Concepts Inc. can be trusted?
Expert Cleaning Concepts Inc. is a professional home and commercial cleaning service operated by a team of expert cleaners who take pride in
providing quality cleaning services tailored for every customer's needs. We have professional cleaners that are licensed, bonded and insured.
We value our customers as much as our business. That's why with our 24-Hour satisfaction warranty, we'll clean up the areas you think we have
missed without the additional cost.
How do cleaners get hired by Expert Cleaning Concepts Inc?
Expert Cleaning Concepts Inc. always makes it a point to ensure security and build a trusting relationship with our customers. With this, we only
hire licensed, bonded and insured home cleaners who take pride in providing quality home and office cleaning services tailored for every customer's
needs. We conduct trainings to test their readiness and capabilities in performing tasks based on customers' conditions and plans. They are then
rated according to our set standards and will then advanced to working on with real customers wear the official Expert Cleaning Concepts Inc.
uniforms.
How much do I have to pay to clean my house?
We always believe that each home is unique and so does the cleaning service it may require. Our prices on home and commercial cleaning services
depend on many factors. For one, we consider the size of the place that requires cleaning. We also take into consideration pets that live with the house, the amount of clutter that requires
cleaning and various surfaces. Every area is unique so we want to make sure that we deliver our service clean and spotless. Refer on our SERVICES AND PRICING PAGE for more details. If you
think that's not enough, you are always welcome to send us a message for an estimate or schedule an appointment.
Do you charge the same amount for all visits?
Generally, the first visit costs higher than the succeeding visits. With Expert Cleaning Concepts Inc., it is on the initial visit that we keep up to our standards so it normally entails more tasks
than subsequent visits. After the first visit, regular visits require less maintenance thus, the amount you pay is lower. A regular visit is equivalent to our standard cleaning service. You will
also be given an estimate of our initial and regular visit cleaning upfront.
What should I do before my scheduled cleaning service?
Though we don't require you to do anything, however, we would appreciate it best if you pick up toys, clothing and other household stuffs prior to the scheduled service to make our cleaning
more efficient.
Is it necessary for me to be home during the scheduled cleaning service?
Well, it entirely depends on you. Expert Cleaning Concepts Inc. operates 7 days a week, from Monday to Friday 7AM until 7PM CST, so we can definitely accommodate your free time as long
as our schedule permits. If you choose to leave your house key with us, we totally guarantee that your safety and security is our utmost concern. Cleaners are only given with keys on their
respective cleaning department. At the end of the cleaning appointment, all keys are turned over to the cleaning supervisor prior to the end of service and returned to the house owner.
What time do cleaners of Expert Cleaning Concepts Inc. arrive?
Prior to the scheduled cleaning service, you will be notified through phone if the ECC Cleaners are on their way. Our cleaners value timeliness and usually arrive 5 minutes before the scheduled
clean-up. Make sure you provide us with a working phone number during appointments to facilitate timely service.
How long does the cleaning service last? Do I pay extra if cleaning exceeds 7 PM?
Each cleaning service is unique and we usually provide approximate number of hours for a certain service to be done. We do not charge per hour but per service so no need to worry about
paying extra if cleaning exceeds 7 PM.
I have pets in and out of the house. What should I do with them during the scheduled cleaning service?
Before the scheduled appointment, it is best that you inform us about your pets and what we need to know; some important dos and don'ts would be greatly appreciated. Although we don't
require you to keep them away, it would be best if pets will be temporarily restricted from areas that we clean in order for us to clean your house fully and efficiently.
What if something came up and I need to reschedule the cleaning service?
Expert Cleaning Concepts Inc. takes pride in working with your needs. If you need to postpone the service and reschedule, simply call us at least 24 hours prior to the scheduled cleaning
service. We do not charge for rescheduling a service, however, we cannot guarantee your desired rescheduled date as it depends upon the availability of our schedule.
What do you do if something is damaged during the home cleaning service?
We always make sure that our customers' belongings are handled with delicate care and respect. For any unforeseen damage or something unexpectedly got broken during our home cleaning
service, we try our best to repair or replace the damaged item. Claims are filed when necessary as our cleaners are as well insured.
Am I the one to provide cleaning materials or equipment?
The best thing about Expert Cleaning Concepts Inc. is that we provide state-of-the-art cleaning equipments and bring our won supplies. You, as the owner, don't have anything to worry about
but relax to a cleaner, fresher and more comfortable home after the clean-up.
If you have some cleaning supplies and equipments you want our cleaners to use, make sure to inform office or owner ahead of time prior to the scheduled cleaning service so our staff can be
properly trained and instructed.
I have a security alarm system, what should I do about it?
It would be best you could kindly set up a temporary password or designated passcode for our Expert Cleaning Concepts Inc. cleaners during the scheduled cleaning service or each recurring visit.
What if I want to cancel the cleaning service?
Booking Cancellation Policy. We understand last minute changes may occur. However, late cancellations and appointment day changes may affect operational preparations and logistics diligently laid out for the day. We would appreciate your call or email to give head's up notice to either move, reschedule or cancel your schedule at least 24 hours prior to your appointment time. For cancellations and appointment changes within less than 24 hours prior to schedule, ECC requires a $50 Cancellation or Change Fee before we can move forward to serve you on your next or future booking. This amount shall be drafted from the credit card information you have provided to secure this booking spot. Thank you.
How do I pay Expert Cleaning Concept Inc. for the services?
We accept all major credit cards, checks and cash. All credit card payments will incur a small fee of 2.9% on top of the total amount. We offer Senior Citizen Discounts of 10% off. Military discounts
are given at 10% but must be mentioned at the time of booking.
Payments are made on the day of the cleaning service. If you will not be home on that time, you may leave your cash or check payment on your house, informing us through phone on where you
place your payment. If you plan to pay by credit card, we will need to keep your card information on file and will charge your card after the service is completed.