"The Spotless Answer To Your House & Office Cleaning Needs!"
404 South 7th St.
Opelika, AL 36801
Auburn Head Office: 334-246-2230
4306 15th Ave STE B
Columbus, GA 31904
Columbus Office: 706-225-2545
Office Hours: Daily From 7:00 AM to 7:00 PM CST
Info@ExpertCleaningConcepts.com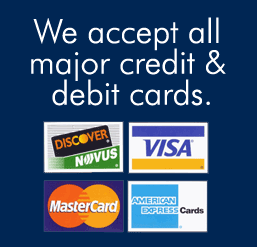 Deep Scrubs, Move In/Move Out Clean

,

Office, Airbnb, Frat/Sorority House & Post-Construction Cleaning - One Time or Recurring!
We're recently featured on TV:
Proudly serving Auburn, Columbus, Lagrange & nearby cities since 2006
Expert Cleaning Concepts, Inc.
A better quality of life starts with a clean home and a good day in business begins with a clean office. That's us. If you are looking for an affordable master cleaning service that works to help brighten your day and attain peace of mind, at home or in the office, then look no further. Welcome to our website and enjoy your time knowing more about Expert Cleaning Concepts, Inc.
Every home is unique and so does the cleaning service it requires. With Expert Cleaning Concepts, Inc., we always make it a point to keep your home spic-and-span from top to bottom, without missing any spot. We take pride in giving our customers 200% satisfaction with our duly licensed, bonded and insured residential and commercial cleaners that are very dedicated in providing quality cleaning services best suited for your home and lifestyle. This is where expert cleaners are committed to providing professional cleaning that exceeds the highest standards. Our service is bounded by trust, honesty and attentiveness that keeps our business moving from one satisfied customer to another for over the past decade.
Your home, your brand, your lifestyle, your needs, with all of this, it is always YOU that matters. You tell us what you want and we deliver it to your expectations. We specialize in CUSTOMIZED CLEANING for your home & office at your preferred manner of delivery. Our professional cleaning services depend on what you want and what you don't want. Whether it's for home or office cleaning, we listen.
WE GUARANTEE SATISFACTION
Why Choose Us?
· Fully Licensed, Bonded & Insured
· Warm, Friendly, Professional Service
· Punctual & Presentable All-Female Cleaning Staff
· Locally Owned & Operated
· We are a company, not an individual
· We Specialize In Cleaning Senior Citizen Homes
· Best Choice For Student Dormitories, Apartment & Frat House
Cleanups
· Specialists In Post-Construction Cleanups
· We Do Decluttering & Messy Closet Makeovers
· We Use Environmentally Friendly Cleaning Supplies
· Recurring Cleaning Offered (Weekly, Bi-weekly, Monthly, Etc.)
· Screened & Approved Thumbtack.com Service Provider
OUR VERIFIED NETWORKS AND AFFILIATIONS
"From one customer to another, how we stick to our values strictly remains the same. Our team focus is meeting each client's high expectations of reliability and peace of mind at the end of the day.
Your after-service smiles mean more miles for our business.
If we miss a spot or if any discrepancy happens during a scheduled cleaning appointment, give us a call and we guarantee fast resolution within 24 hours."
COO, Expert Cleaning Concepts, Inc.